NEW 2018 Jeep Wrangler JL to JK Easy Upgrade Hood Latch, Set of 2 Latches. 720-460-1403   Sales@teamtechoffroad.com
MOPAR finally made the BEST HOOD LATCHES on the market and put them on the 2018+ JL Hood. 
Good News !!  they also fit 07-18 JK and you will love these latches. Fits JK 07-18
Includes:
68240952AF x2
68240951AC x2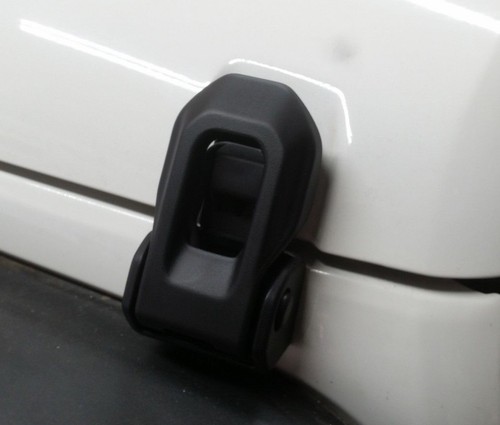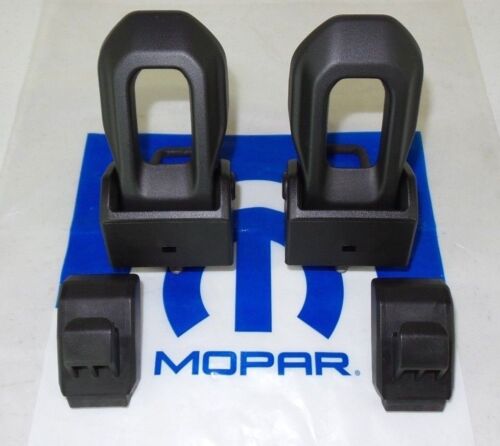 Is your hood fluttering while driving? This is a warning sign that it is time to replace your JK hood latch system with the best system available. Good News it is a MOPAR Genuine OEM part designed for the JL and fits the JK 07-18.
The Mopar JL hood latches are designed to be a direct replacement for the inferior JK system that degrade and fail after a short amount of use. These new JL hood catch kits are simply awesome. 
They are designed to be a bolt-on solution, with a small amount of re drilling for larger hardware.  
The Kit includes (2) Mopar OEM Wrangler JL hood latches ..JK hardware is reused.
 MOPAR PART # 
(2)  68240952AF 
(2)  68240951AC 
Watch the Installation Video above:
Simply drill the three latch bolt holes in the hood 
Elongate the upper two holes for maximum hood alignment and adjustment 
3 Lower holes  3/8"
2 Upper holes 3/8" + Dremel tool elongation